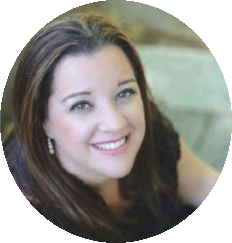 MICHELLE BUTTIGIEG
North America Representative | Malta Tourism Authority
"When I first reopened the Malta Tourism Authority's (MTA) office in New York for the North American market, Malta was indeed, the Hidden Gem of the Mediterranean. Unlike in UK and Europe, Malta was quite an unknown destination to most Americans. However, In the five years since, tourism figures from North America have dramatically increased by 40% and Malta has become increasingly known also for its luxury product. A large part of the credit for Malta's success in this market is due to the tremendous, professional and enthusiastic support of the Bradford Group team. As a result of their extensive media contacts, travel industry connections and their dedication, Malta has generated enormous media coverage, including being named on more than 22 prominent places to go lists in 2018.
Public relations requires a forward thinking strategy along with an eye for detail, and this is the perfect description of the Bradford Group team. They have helped Malta Tourism develop long term goals for the North American Market in regards to media and travel industry relations that would result in raising Malta's visibility in this market, especially in the luxury travel sector (with Virtuoso). The Bradford Group has the diligence and the skills to implement plans which help Malta tourism reach its goals.
The Bradford Group are also responsible for the overall development of an integrated media plan for Malta Tourism's marketing and advertising in this market. Their negotiating skills, maximizing a minimal budget, ensuring added value components and negotiating partnerships have enabled Malta Tourism, on a limited budget, to appear in major travel consumer markets across the US & Canada.
The Malta Tourism Authority and myself feel strongly that BG's remarkable creativity, enthusiasm and dedication has helped take our marketing efforts to new heights in North America."
MICHAEL GOREN
Founder & CEO | Group IST & Beyond Cruises
"The Bradford Group has designed and executed the successful public relations campaigns for Group IST almost since the inception of the company. They collaborated in the development and launching of the ET African Journeys experience which became the "in-house" tour operation for Ethiopian Airlines, a campaign which helped to launch Group IST as a pre-eminent provider of excellent cultural and educational journeys to Ethiopia, East Africa and beyond.
Most recently, the Bradford Group managed the public launch of our new small ship brand, Beyond Cruises by Group IST, enhanced excursion programs on our small ship platforms with pre and post cruise value adds.
In addition to managing our PR, they also are responsible for our social media and outreach directly to the traveling public.
Invaluable to us is the fact that The Bradford Group is proactive with a great sense of what's trending, targeting our story, being timely and finding new angles for presentation to the media. Thus our story can be published immediately. They are professional, check their facts, follow up with the journalists and are vested in our good name and success."
Yiannis Vontas
Senior Partner & Executive VP of Development & Marketing Variety Cruises
"We are an Athens-based company that pioneered small ship cruising and are now the largest fleet of small cruise ships in the Mediterranean. The US is our largest market and therefore we found ourselves with a need for an American based PR company that fully understands it and our niche product. This was a key factor in our selection of the Bradford Group. Our experience with the Bradford Group team has been exceptional. They are not only passionate about promoting our brand and its international small ship cruise programs, they are proactive and creative in pushing us to find the unique story angles that will appeal to the American travel media/market, tying into current trends and news hooks (like the Game of Thrones). The Bradford Group has secured for Variety Cruises placements in high profile consumer media such as the New York Times, People Magazine, Forbes and Luxury magazine."