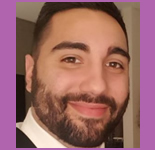 Lindsay Cortiana is primarily responsible for the day-to-day public relations, promotion, trade shows and special events for the Tanzania Tourist Board.  She brings a keen understanding of how to effectively maximize the rapidly expanding use and value of Social Media for enhancing PR campaigns for clients.
Prior to joining The Bradford Group, Lindsay gained public relations expertise at agencies specializing in fashion, consumer, lifestyle, and art.  Her press releases and media pitches for upcoming gallery openings and art book publications secured placements in major consumer publications.  In fact, the coverage for one author in The Huffington Post attracted the attention of Arianna Huffington who wrote a review of the client's art book publication.
Lindsay also worked with renowned fashion illustrator, Meagan Morrison at NYC-based accessory design company, Collection 18, creating the brand's first ever social media campaign, generating a huge following through digital expansion.  She was also responsible for developing the social media campaign for Bell Book & Candle, a unique restaurant in the West Village, by showcasing the restaurant's food sustainability efforts as a unique urban farm-to-table dining experience.
Lindsay is committed to incorporating philanthropy into her professional career, and will also be responsible for developing programs to support and promote theBradford Group's "official" charity, Just A Drop, an international clean water-aid charity based in London. Just A Drop helps over 1 million children and their families in 29 countries have access to clean, safe drinking water. She is also very passionate about animal rights and animal conservation, and aspires to promote the protection of wildlife, specifically in Tanzania. 
Lindsay graduated from Manhattan College in New York City with a Bachelor of Arts in Public Relations and a minor in Marketing.