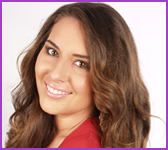 Bianca Pappas manages promotional activities on behalf of all Bradford Group clients and also oversees the public relations activities for the five-star Corinthia Hotels, with its flagship in London, including securing broadcast and print media placements, organizing special events, coordinating promotions, organizing press trips and developing press releases; as well as works closely with the various tourist boards where Corinthia Hotels has properties.
Prior to joining the Bradford Group, Bianca worked at a public relations firm that represented popular beauty brands. She secured media placements for Neutrogena and Aveeno brand products, collaborated on the planning and execution of the Aveeno "Positively Radiant" Launch Dinner and other high end media events.
Bianca also brings to the Bradford Group her experience in the music and entertainment field where she worked in the public relations department of SiriusXM. She was involved in the planning of media events and directed press, talent and photographers at Town Hall Fan Meet & Greets and concerts. Prior to SiriusXM, Bianca interned at WCBS-TV's public affairs department where she was responsible for writing PSAs, quarterly reports, tracking media placements as well as conducting tours of the WCBS-TV studio.
Bianca graduated cum laude from St. John's University where she majored in communications and public relations.
In 2011, Bianca was crowned Miss New York United States and participated in the Miss United States National Pageant in Las Vegas. This title provided her with a great opportunity to do community service as well as a platform to promote her strong belief that "knowledge is power" and the critical importance of providing education for all children. In her spare time, Bianca enjoys sports, travel and fashion.